Style
A Look At Our Season's Favorites
These are some of our highlights from Cabana Miami this year: welcome to our guide to Resort '22 trends, just in time for your next vacation.
As we desire to chase warmer climes into the holiday season,
so do we long for versatile swimwear that takes us from day to night. This year at Cabana, we previewed trends for the current Resort season – from spirited color palettes to details crafted for moments of unexpected delight.
If you're craving more than minimal, may we suggest a print or two?
Mix and match with Malai's coordinated tropical prints, or take it back to the summer of love in Frankies Bikinis sweet take on retro flower prints this season.
Pictured left to right: Malai, Frankies Bikinis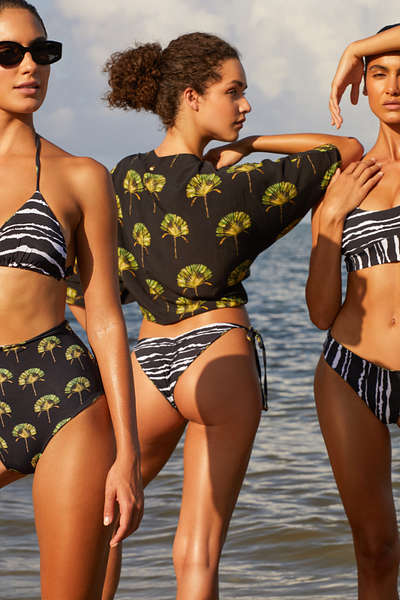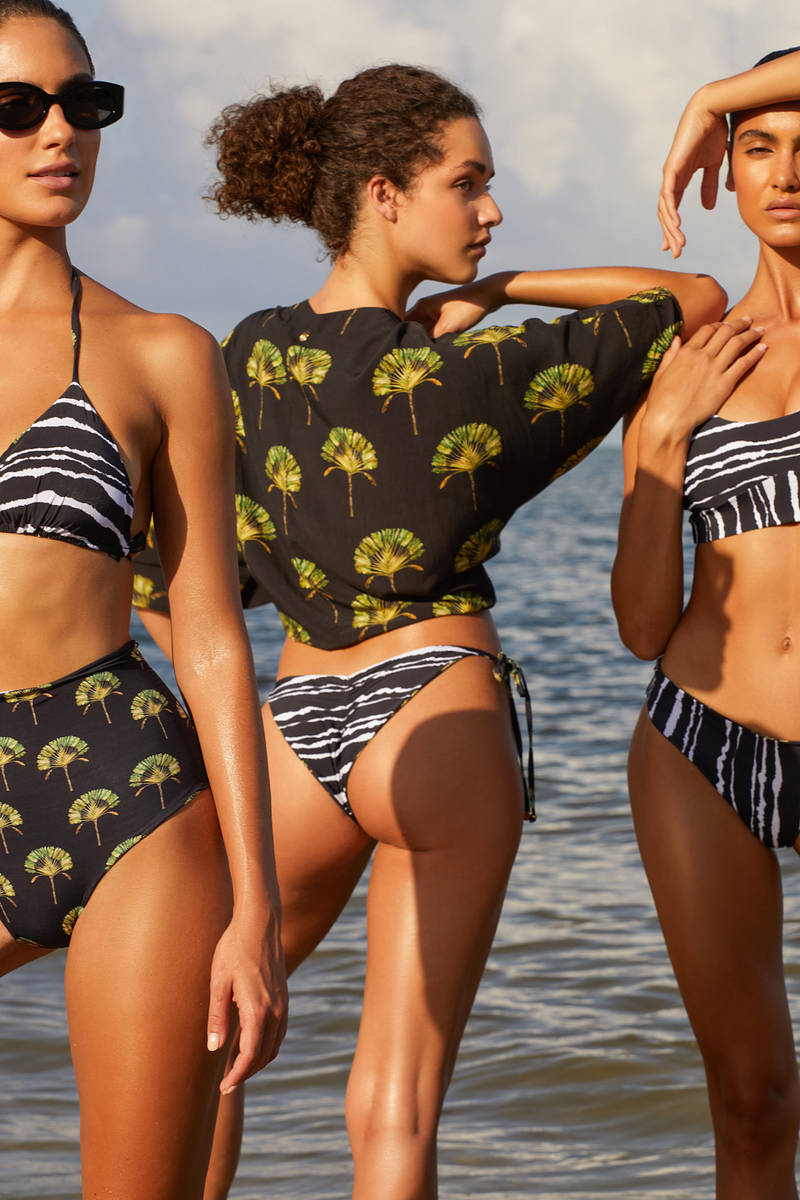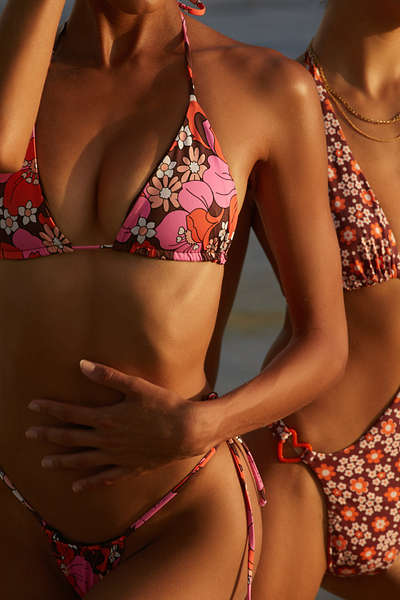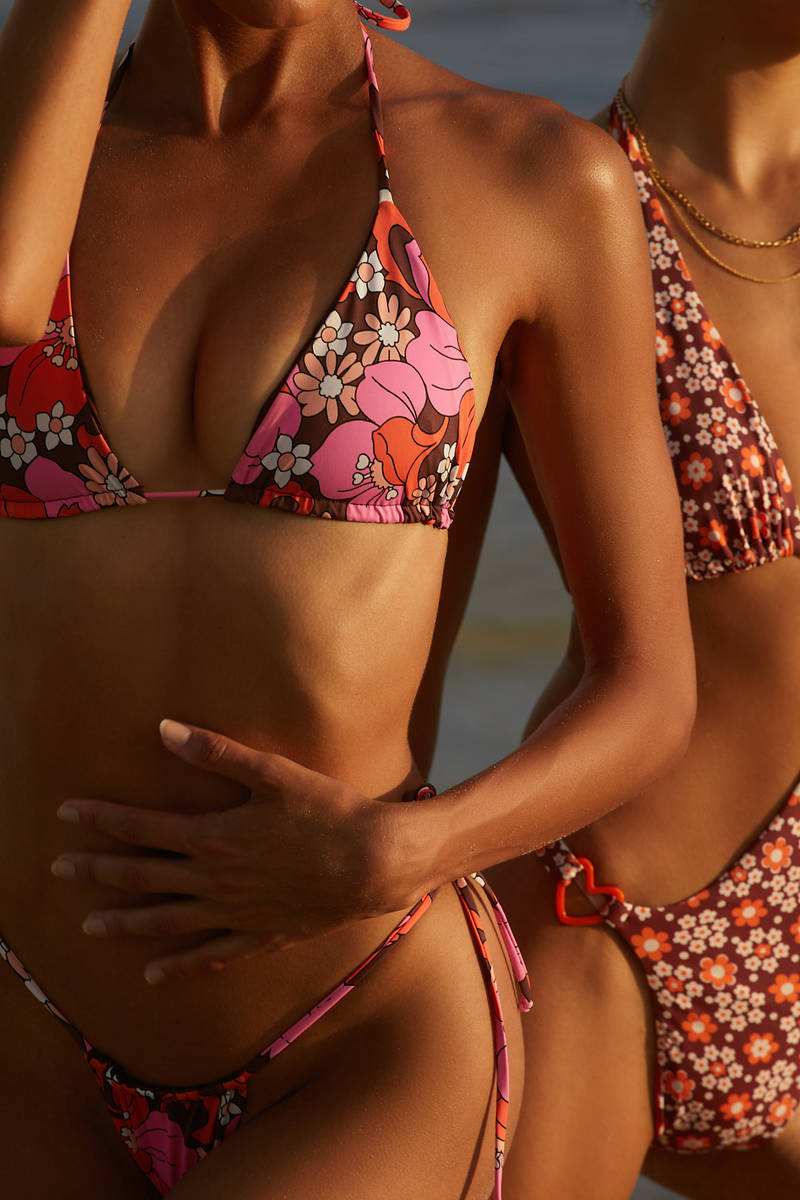 The ubiquity of checkers is no secret: they've reigned for years now, pushing far past the limits of what we thought possible for repeating squares. Turns out? There's still room to innovate, with bursts of fresh hues from Adriana Degreas, and not-your-granny ginghams from both Shani Shemer and Montce's new collections.
Pictured left to right, top row: Peixoto, Adriana Degreas, Montce
Pictured left to right, bottom row: Mikoh, Shani Shemer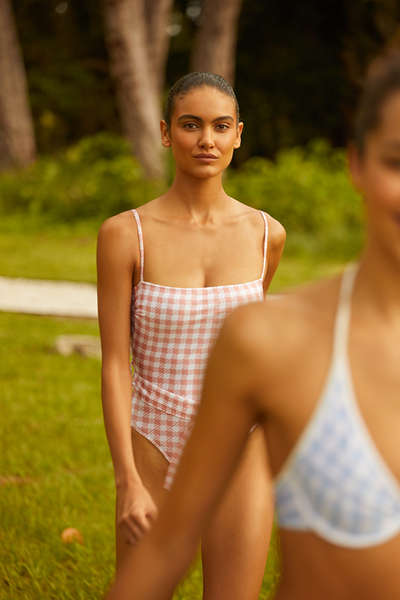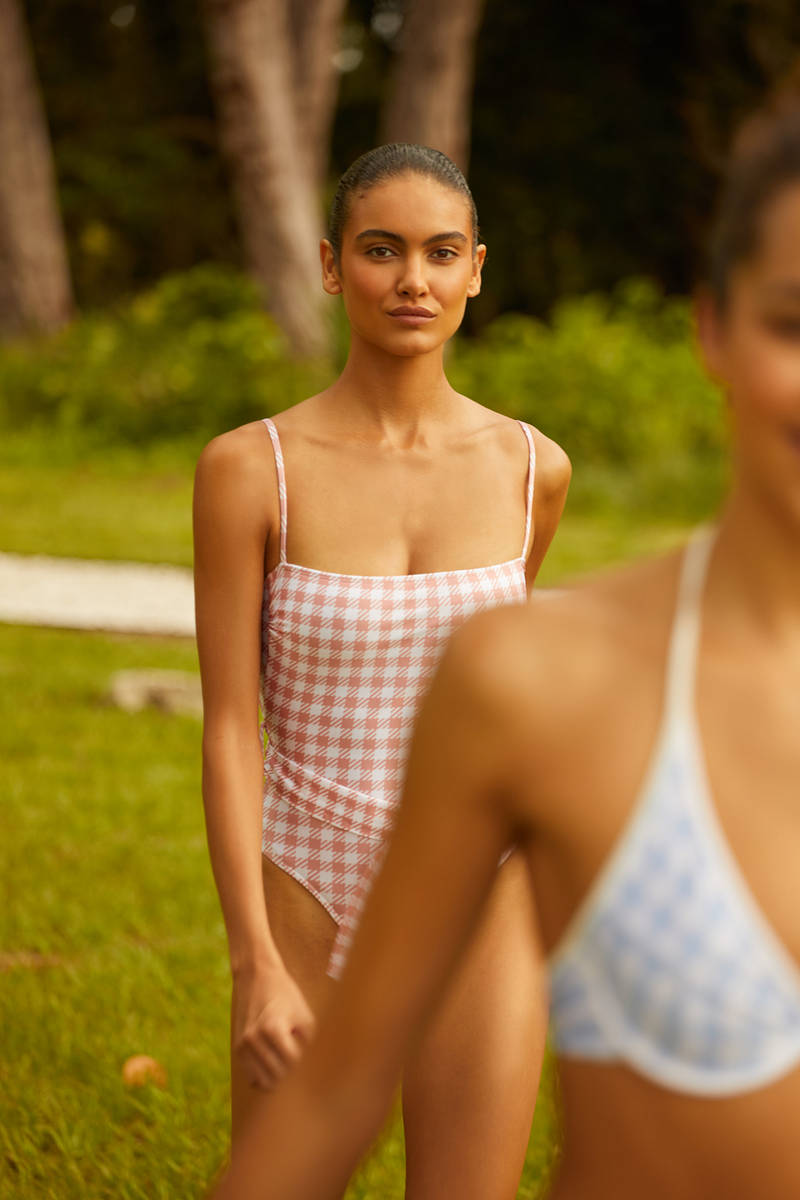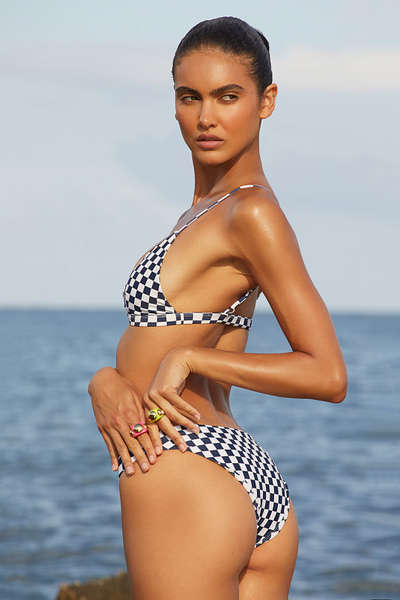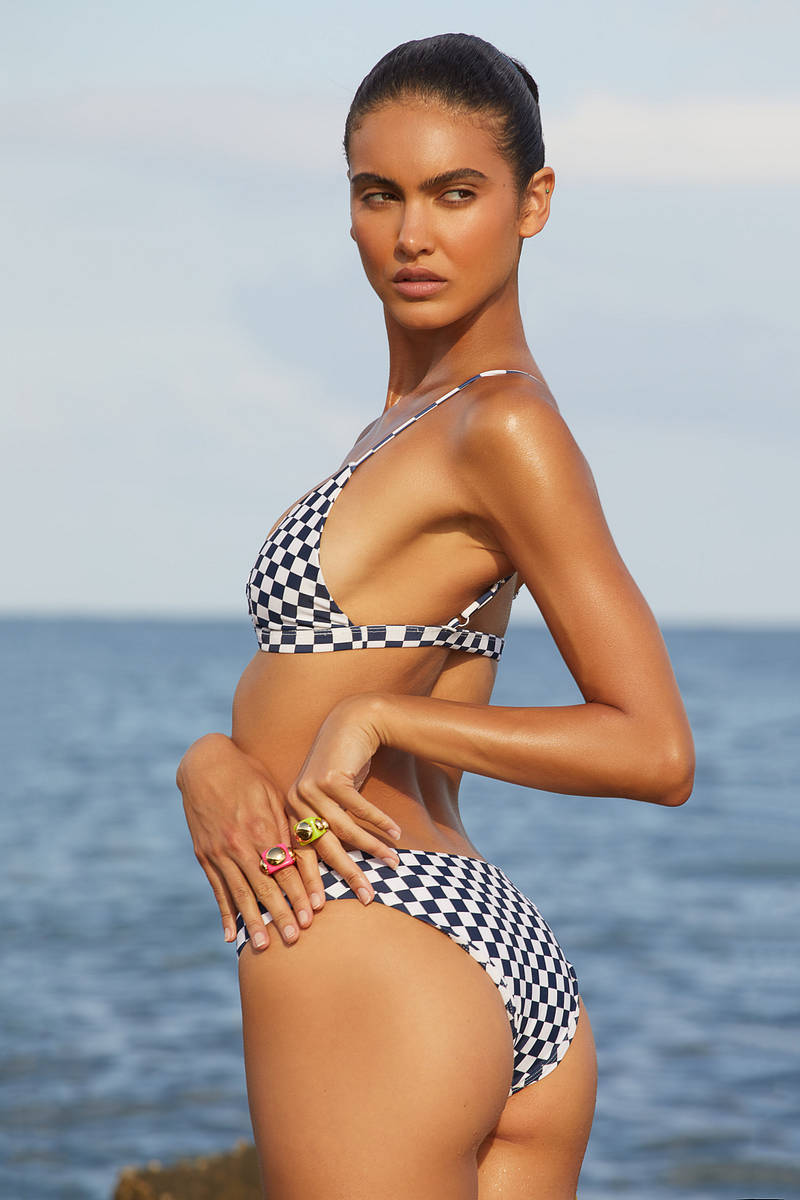 Cutouts take interesting form in the sleek side-windows of La Sirène's chic one-shoulder pieces (bonus: fruity color choices) and the surprising, flattering shapes in Martha Rey's sexy tie-dye.
Pictured left: La Sirène
Pictured right: Martha Rey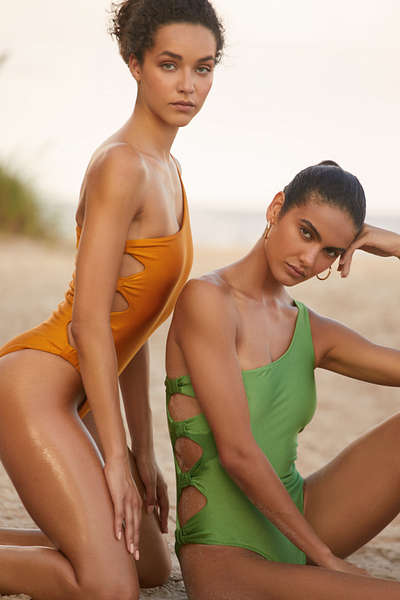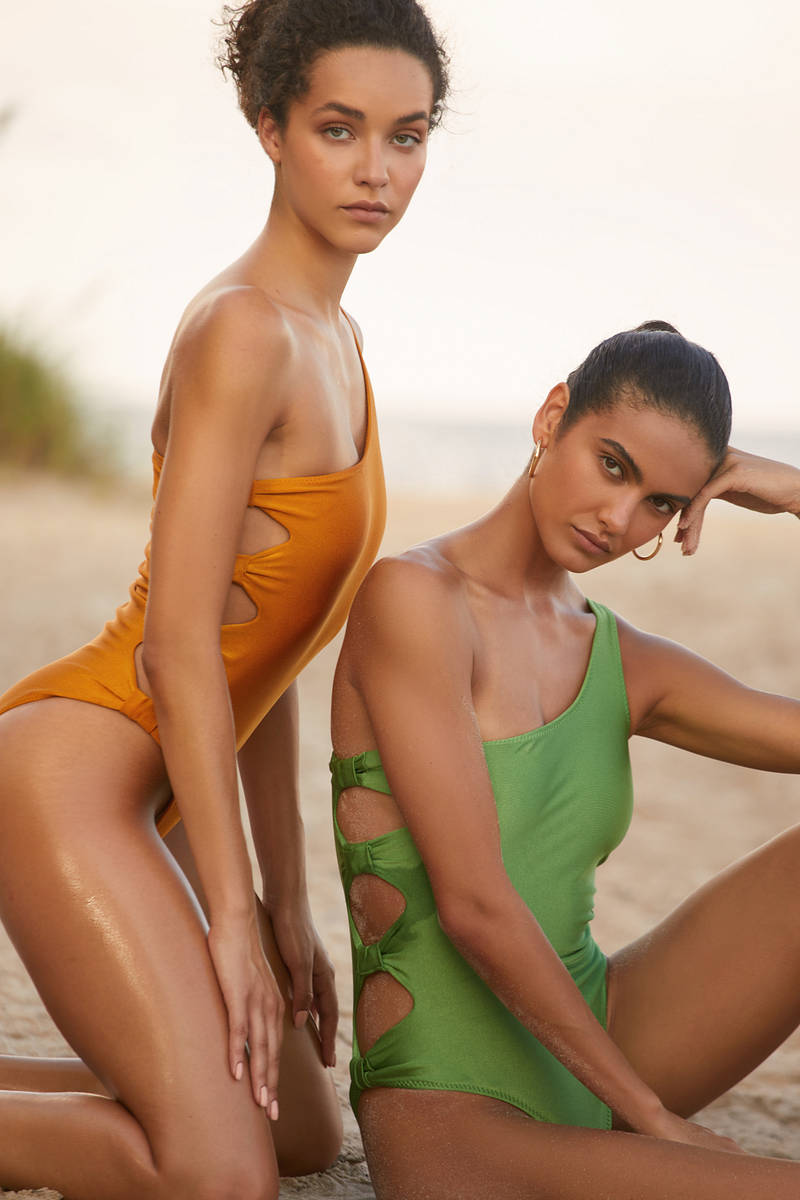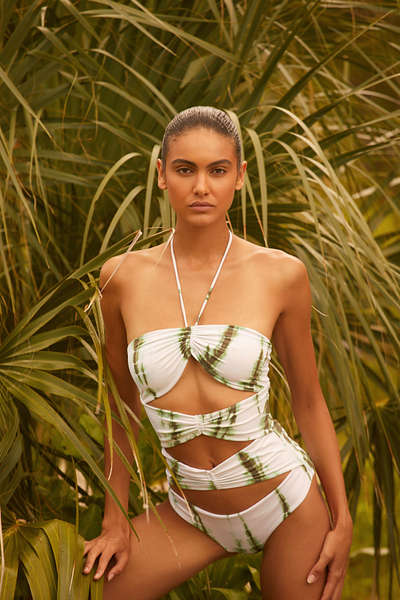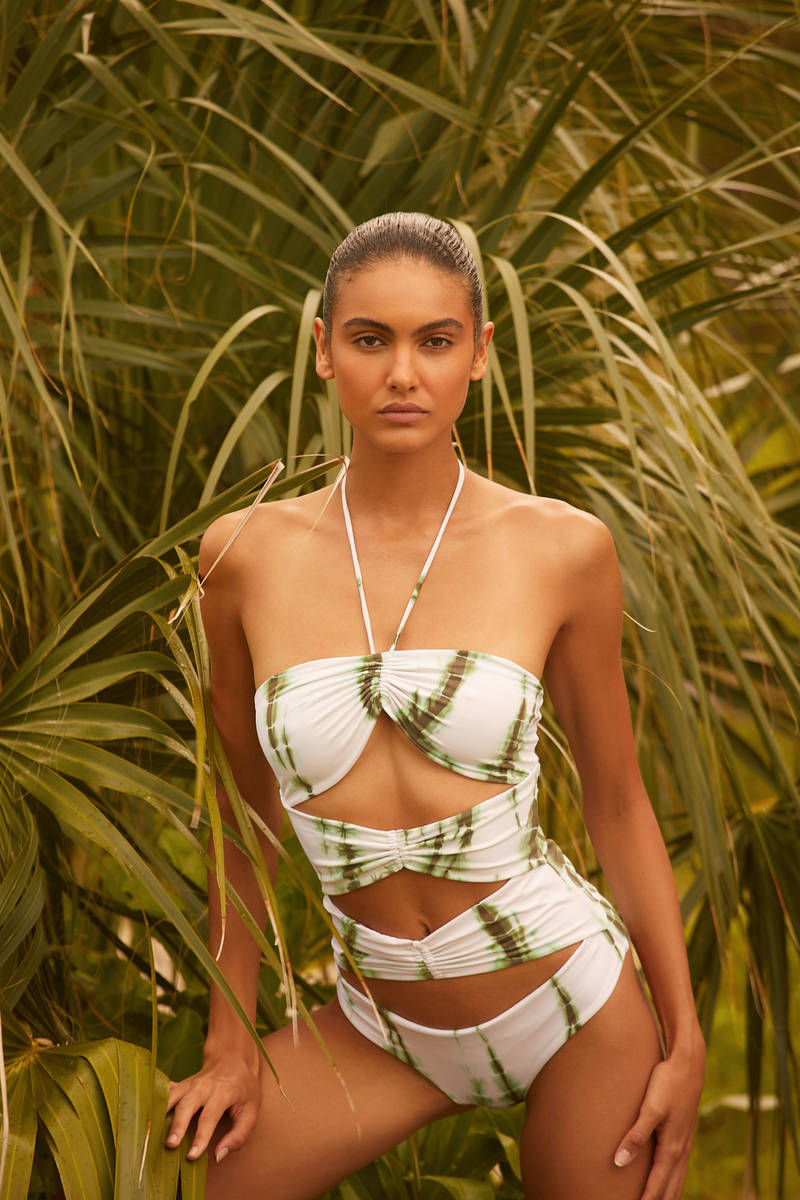 Here's a reason to love dots and stripes again. This season, Triya gifts us with a glittery stripe pattern reminiscent of vibrant Mexican blankets, while Mikoh and Adriana Degreas showcase bold dual toned versions of the motif, highlighting the simple beauty of this trend.
Pictured left to right: Mikoh, Adriana Degreas, Triya
Perfect for playtime, youthful pastels made a showing at Cabana this year. Paper London's interpretation of the trend boasts cheeky colorblocking and whimsical tie details, while Oceanus's riff on the soft colors features an embellishment of sparkle.
Pictured left: Paper London
Pictured right: Oceanus