Brand Spotlight
My Beachy Side: What a Splendid Day
Known for effortlessly wearable, often-crocheted beach creations, My Beachy Side takes inspiration from the hit Netflix movie Emily in Paris (starring Lily Collins) in their latest collection.
We chat with the brand to understand how they've imbued the romance of Paris into Resort 2022 – translating a surprising moment of pop culture into visual narratives that still capture their deeply rooted mission of social and cultural sustainability.
We chat with My Beachy Side to understand how their Resort '22 collection is inspired by Emily in Paris.
Why and how did you create this collection?
We were inspired by the show Emily in Paris, because it showcases both the power of fashion and the power of women – so, it was a natural fit for us. The show is so widely loved that it seemed like a great opportunity to give a voice to our mission. My Beachy Side believes in the power of fashion to change the world, and our core mission is creating sustainable jobs, cultivating local economy, and empowering women without sacrificing style.
What inspired the narrative of your iconic video?
The inspiration was vintage French seaside chic. We created a narrative to match the collection: young women, enjoying a vacation together. They all independently meet a handsome employee who attempts to seduce them all, which seems to work well – until he is caught red-handed! The girls laugh it off, and continue to enjoy themselves fully.
As a company, we aim to support and uplift women, creating jobs for disadvantaged women in Turkey with our handmade pieces. This video showcases the undefeatable spirit of women. See the video here.
Founded by Gamze Ates, My Beachy Side's mission is to help women suffering from political strife out of poverty by providing them with a sustainable income – while also highlighting the beauty of her home country, Turkey. They currently provide jobs to over 500 women hailing from diverse backgrounds.
Learn more about My Beachy Side and check out their Resort 22 collection. You can find them at Cabana Virtual Marketplace, ending November 2, 2021.
Some of the questions have been edited for brevity and clarity.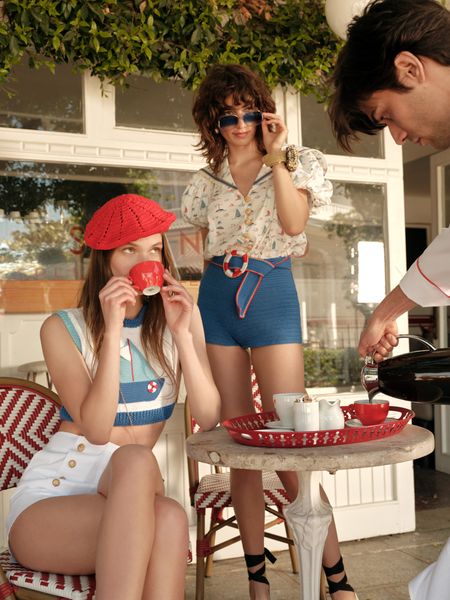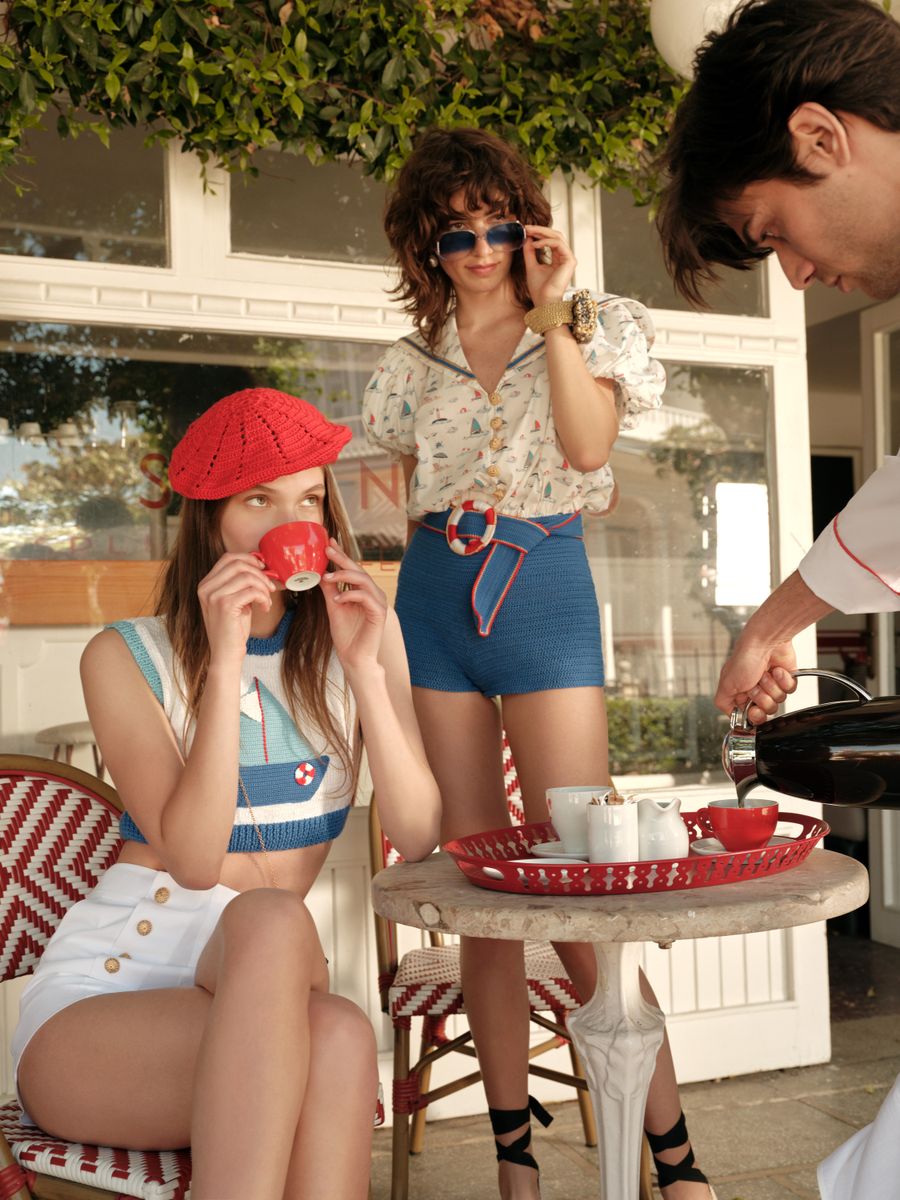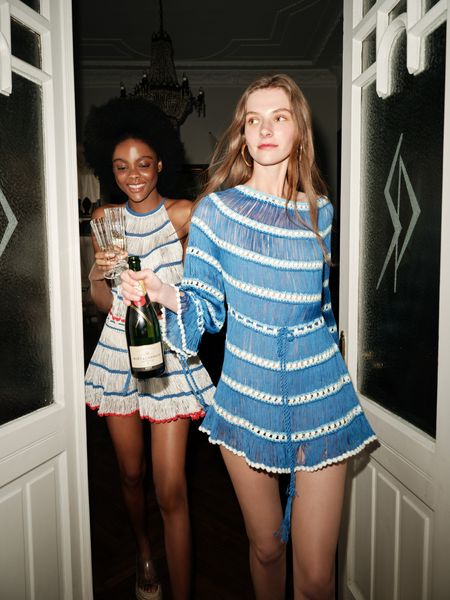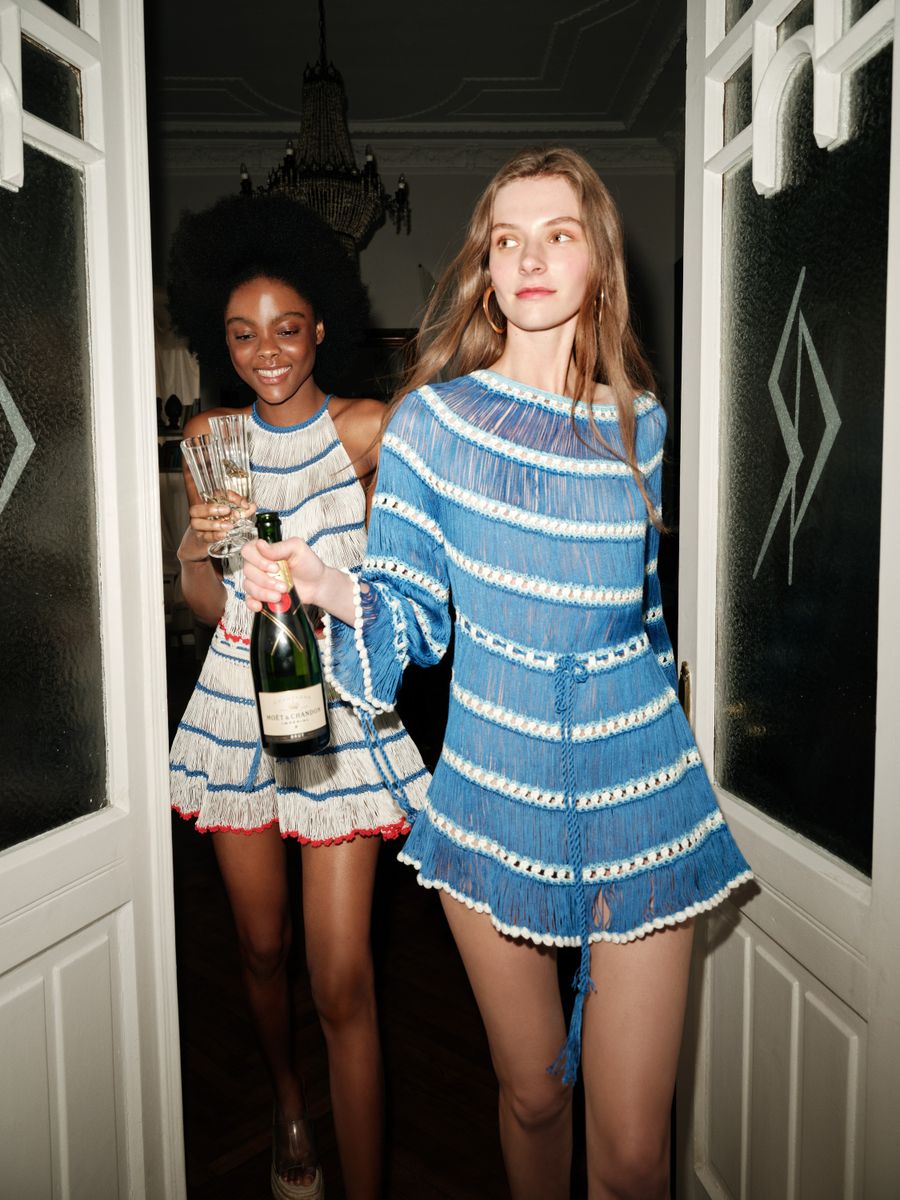 What was creating a collection during COVID-19 like – where did you draw inspiration from?
We all were a bit lost at sea, so to speak, needing a lifesaver of our own. That took shape in the themes of the collection, which feature hand-crocheted details of boats, lifesavers, and other nautical themes. We needed something lighthearted to come out of such a serious, troubled time. Our pieces reflect a whimsical, fun and fashionable way to be buoyed with better spirits.
This season, we have a lot of statement pieces that are very conversational – we wanted to create styles that bring people together in dialogue and encourage forging connections – all the things we were missing in Covid isolation.
What are you looking forward to in the upcoming seasons?
We would love to see sustainability take a bigger role in the fashion world. My Beachy Side has never compromised our commitment to it, but it's not enough just to implement it in our own practices. We aim to further educate our buyers and consumers, to share our message with everyone who wears our clothing, and hopefully keep inspiring change for a more sustainable world.